Our Story
About us
The Sisters Café is a family restaurant located in the heart of Hollywood, Los Angeles. Our flavorful cuisine is Vietnamese and Asian fusion. We fuse a variety of fresh ingredients to cook up flavors that will warm up your heart and make you smile. Our food will make you feel like you're eating a flavorful hot meal at home. Our food comes fresh out of the kitchen for you to enjoy. You'll always feel like you're at home with family at the Sisters Café.
Bun Noodle
A traditional Vietnamese dish of cold noodles. The soft vermicelli noodle sit on crunchy bean sprout, cucumber, mixed salad, carrot, peanut, crispy onion, with egg roll, sesame seed on top.
Pork Belly & Soy egg with rice
Our pork belly is slowly braised until it has a beautiful caramel color and becomes so flavorful and tender.
Banh Xeo
Light crispy shell moist tender chicken & plump shrimp flavorful fresh greens includes mint, sesame leaf and romaine lettuce pickled carrots, bean sprouts and daikon.
Spicy BBQ Pork sandwich
French bread, cucumber, pickle daikon, carrot, spicy mayo sauce, cilantro, jalapenos, and served with fries on the side (choice of meat available)
Pho Noodle
Famous Vietnamese soup with thin rice noodle with bean sprout, basil, sliced onion, cilantro, jalapeno and lime.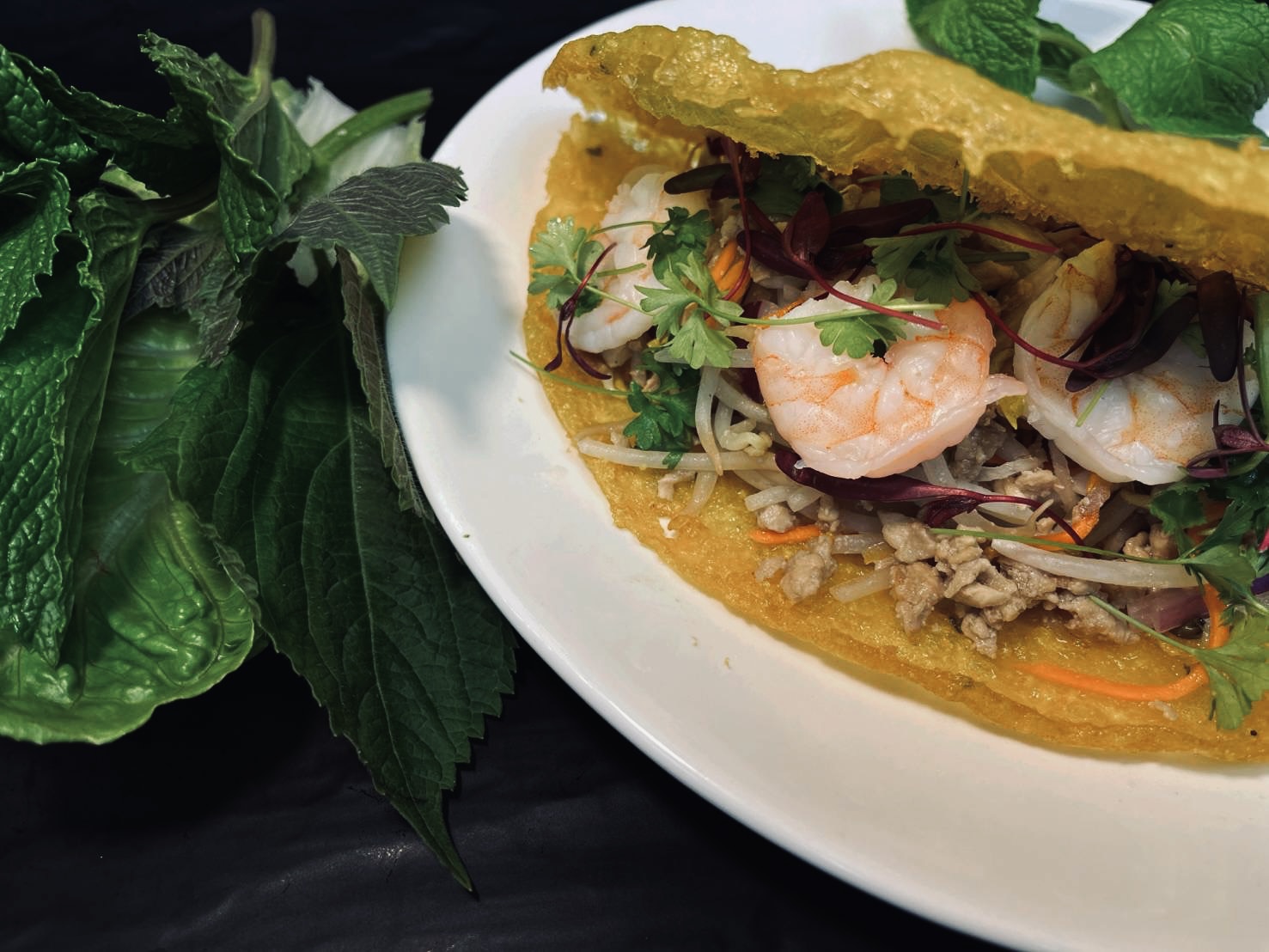 Recommendations
Our best specialties
Our cuisine has a combination of enticing flavors. They're fused with a variety of fresh herbs to produce our one of a kind dishes. You can smell crisp herbs flowing out of our warm kitchen. You can taste the medley of flavors when you take a bite of our food. We marinate our meat with sauce and combine it with fresh lemongrass to give it an additional flavor.
Our Menu